---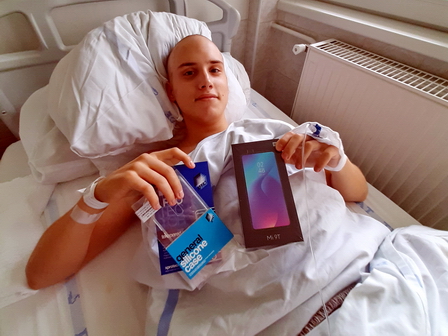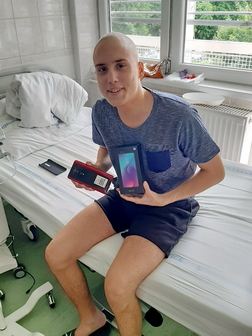 Attila was waiting for his hospital treatment when I knocked on his door with the gift provided by Magic Lamp Foundation.
The little present arrived with perfect timing, because it helped the long waiting hours for the treatment to pass quickly.

Attila was unwrapping the gift with a big smile on his face. He already suspected that it might be his favourite type and brand. He was really happy, he had wanted since ages this elegant red Samsung phone for a long time.
It was wonderful to see how we could make a teenager boy so happy with a little surprise present.
Dear Attila, on behalf of all Magic Lamp Foundation volunteers, we wish you lots of joy with your present and a quick recovery!
We would like to thank UB Merchants Kft. for their support that allowed us to fulfill Attila's wish!

Tatárné Zsuzsi
wish-coordinator
Miskolc, June 17, 2020
Archive
---
2020
2019
2018
2017
2016
2015
2014
2013
2012
2011
2010
2009
2008
2007
2006