---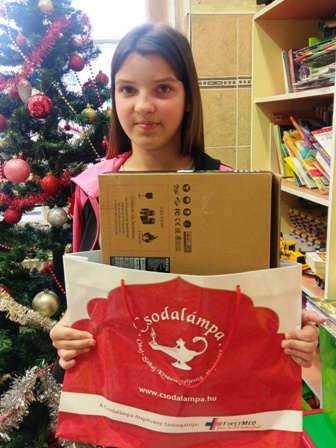 Marti wanted a laptop with a built-in DVD-player.
I visited Marti at the hospital. I was accompanied by Agota, a member of the BlackRock team.
The teen came to the clinic for treatment, and we wanted to surprise her before Christmas so can would be able to enjoy her new laptop over the holidays.
Marti was very happy when we handed over the big Magic Lamp bag containing the eagerly awaited laptop. Agota, the expert, helped Marti start up and set up the machine. In the meantime, Marti told us about all the things she wanted to use her new laptop for, including studying, and of course, watching films.
Dear Marti, we hope that you will get better soon. Enjoy your new laptop!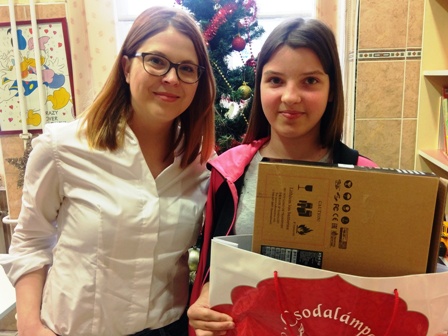 We would like to say a special thank you to BlackRock Hungary, and to Agota, representing the company, for making Marti's wish come true.

Andrea Molnar
wish-coordinator
Budapest, Deember 19, 2018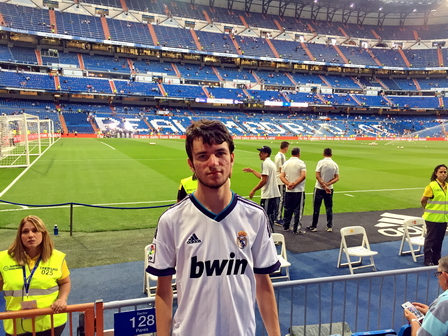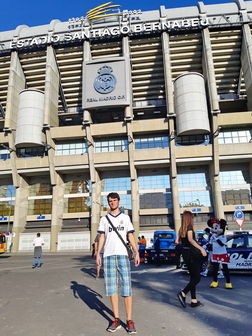 Bence's wish was to watch his favourite football team, Real Madrid, playing in their Bernabeau Stadium in Madrid.
His account of the adventure:
I wished for this experience because I had been a Real Madrid fan for a long time, and my dream was to go to Madrid and watch one of their games live.
My excitement already started days before our flight. My brother and I could hardly wait for our departure.
We arrived in Madrid after a three-hour flight. First, we checked into our hotel, then went out for a sightseeing walk and dinner.
Next day we took a sightseeing bus to admire the many famous sights of Madrid.
A few hours before the start of the game we went to the stadium and waited for the gates to open. About an hour before start time finally we could go inside, take our seats, and watch the warm-up.
It wasn't a boring game but unfortunately, it ended without a goal. However, both teams had their opportunities for scoring, giving us reasons for excitement.

The stadium was almost full, so the atmosphere was awesome. It was such an amazing experience to see my favourite team play.
The following day we participated in a guided tour at the stadium. We saw all the trophies of the team in the museum, tried the seats in the VIP sector, sat on the benches, visited the dressing rooms and the press room. It was a great experience!
The last day we visited the Royal Palace of Madrid and the big cathedral across from the palace. We went for a final walk afterwards. Then it was time to go to the airport to board our flight back home.
It was definitely a trip of a lifetime, I will never forget it!
I would like to thank Magic Lamp and Dr. Gabor Kovacs, our escort, for organizing this trip and making my dream come true.


…..Bence"
/ 3


Many thanks goes to the management of the Hungarian National Bank, to the Corinthia Hotel Budapest and to private donors for their support that allowed us to realise the special dream of Bence.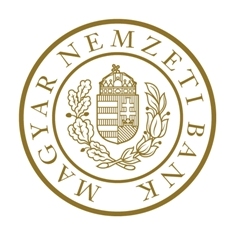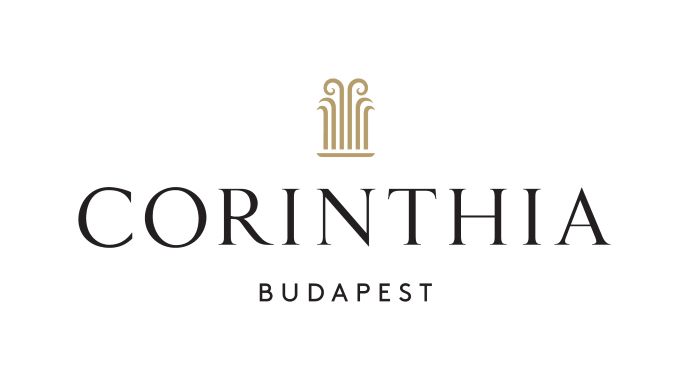 Dr. Gabor Kovacs
wish-coordinator
Budapest, October 2, 2018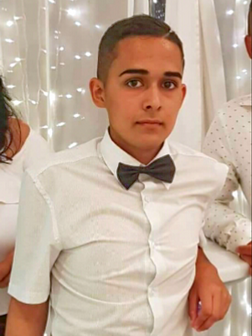 As so many of his age group, Krisztián desired a driving license.
He contacted the driving school which was nearby to his school and residence as well, and started the course…
He passed the Highway Code test incredibly fast; therefore, we congratulate him!
If he carries on at this pace, he could hold his new driving license proudly in his hand very soon.
We asked him to definitely keep us informed about the successful practical exam and his new driving license.
We wish him good luck in the name of our supporters: the students, their parents and the teachers of the American International School of Budapest for the donations collected with their Walk-the-Wish 2018 program. Thank you also for the help of our other private contributors.

Joli Bakonyi
wish-coordinator
24.10.2018.
Archive
---
2019
2018
2017
2016
2015
2014
2013
2012
2011
2010
2009
2008
2007
2006
Varázsolj mosolyt velünk!
A Csodalámpába is kell ám olaj, akár 1000 Ft-nyi is segít…
---